September – November: see you around the world!
29/06/2022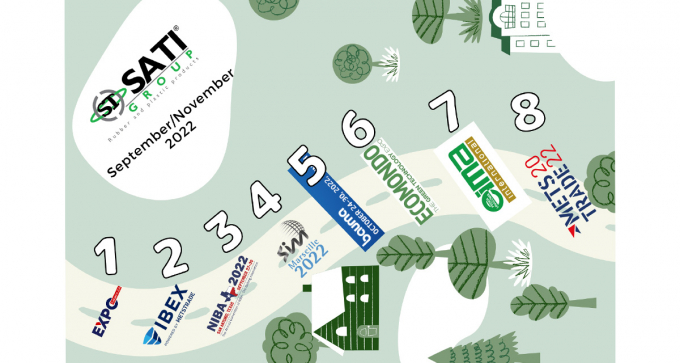 PTG – IBEX – NIBA – SIM – BAUMA – ECOMONDO – EIMA – METS
From September to November we will be present like exhibitors in 8 fairs. Our Area Managers will be always on the road to meet you and to make up for two past years. Poland, United States, France, Germany, Italy and Holland, a lot of opprtunities to meet each other and to discuss about all the product and serivice news.
Here below all the events:
PTG – the International Fair EXPO KATOWICE – The International Fair of Mining, Power Industry and Metallurgy –> 06/09 September 2022 –> BOOTH N. A-21
IBEX, The International BoatBuilders' Exhibition & Conference – Tampa –> 27/29 September 2022 –> BOOTH N. 3-138
NIBA – The Annual Convention of NIBA – The Belting Association, San Antonio (Texas) –> 27/30 September –> BOOTH N.53
SIM – (Exposition du Congrès de la société de l'industrie minérale) Marsille, France –> 19/21 October –> BOOTH N.C42
BAUMA – The World's Leading Trade Fair for Construction Machinery, Building Material Machines, Mining Machines, Construction Vehicles and Construction Equipment, Monaco –>24/30 October –> BOOTH N.B2.332
ECOMONDO – The Green Technology Expo – Rimini –> 08/11 November –> BOOTH N.185 – HALL A3
EIMA – Esposizione Internazionale di Macchine per l'Agricoltura e il Giardinaggio – Bologna –> 9/13 Novemer –> BOOTH N.B12 HALL 22
METS – The trade exhibition of marine equipment, materials and systems – Amsterdam –> 15/17 Novemer –> BOOTH 12.126
Do you want to visit us? Write to marketing@satigroup.it for tickets information.
we are waiting for you!