It's born Flappy, the new closed-cell expanded rubber profile!
29/06/2023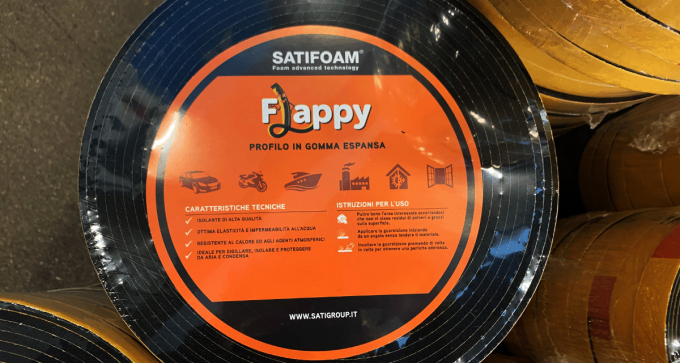 Closed-cell expanded rubber profile, we are proud to present you our Flappy!
Our Production Unit Satifoam has started the production of expanded rubber gaskets. Available in different materials, our Flappy can be customized in size and thickness. Easy to apply, our profiles have excellent elasticity and impermeability to water.
Sealing, insulating and protecting are just some of the most common uses. Weather, heat and UV resistant the Flappy profiles are also ideal for outdoor use.