New sheet: silicone blue detectable!
29/06/2023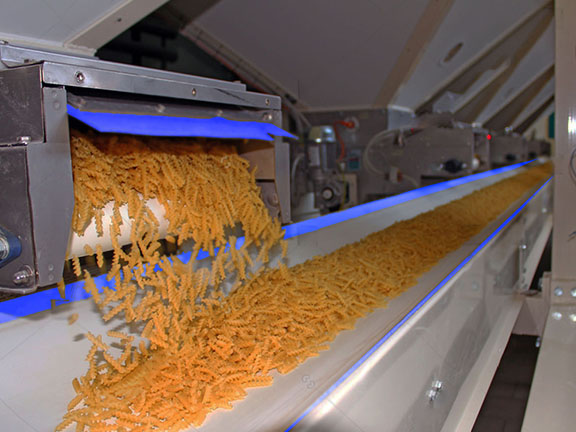 It's now available in our warehouse, the new Silicone Blue Detectable!
This new sheet can be used for the food sector in general but, the more frequent use is like conveyor skirting or bulkhead in the pasta factory or where there are furnaces with high temperature.
Thanks to the particular detectable compound, the sheet can be identify under the metal detector. In this way the conveyor can be stopped if there is a piece of the rubber among the food, the operator can remove it easely, thanks to the blue color.
Do you want more information? Download the technical datasheet here and contact our export deparment at the email: export@satigroup.it or at the telephone number: +39 051700321!