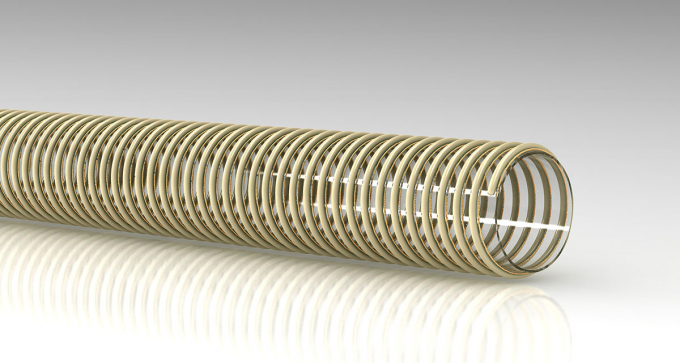 Cordflex Air PU Antistatic
SATIHOSE®
Industrial rubber and pvc hoses
Use
For suction of air and dusts in the industry, agriculture and ceramics and wood industry.
Structure
Construction: Flexible polyurethane hose with shock resistant pvc spiral and external copper wire
Cover: In polyurethane, excellent resistance to abrasion
Special notes
NORMS: Reg. Ue 10/2011 –  Iso 1307
*UPON REQUEST IT COULD BE PROVIDED WITH ANTISTATIC COMPOUND.