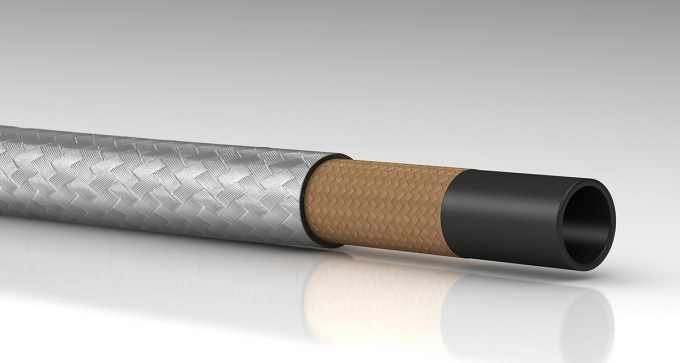 Sae 100 R6 Zinc
SATIHOSE®
Industrial rubber and pvc hoses
Use
Galvanized steel wire rubber hose suitable for delivery of hydraulic fluid, oils, lubricants and air.
Structure
Tube: black, smooth NBR rubber
Reinforcement: 1 high tensile synthetic textile braid.
Cover: smooth, fabric finisched, black, abrasion, oils and weathering resistant CR rubber
Surface: galvanized braided finished
Temperature
-40°C / +100°C -40°F / +212°F
Special notes
NORMS: SAE J517 100 R6, EN 854 TYPE R6, ISO 1307
Automotive
We have specific products for the automotive sector, therefore suitable for the passage of fuels, oils, petrol, diesel etc.
Read
Textile and steel wire hoses
Read
Textile and steel wire hoses
Read