Unilist S25 – oil resistant
UNIPORT®
Chevron conveyor belts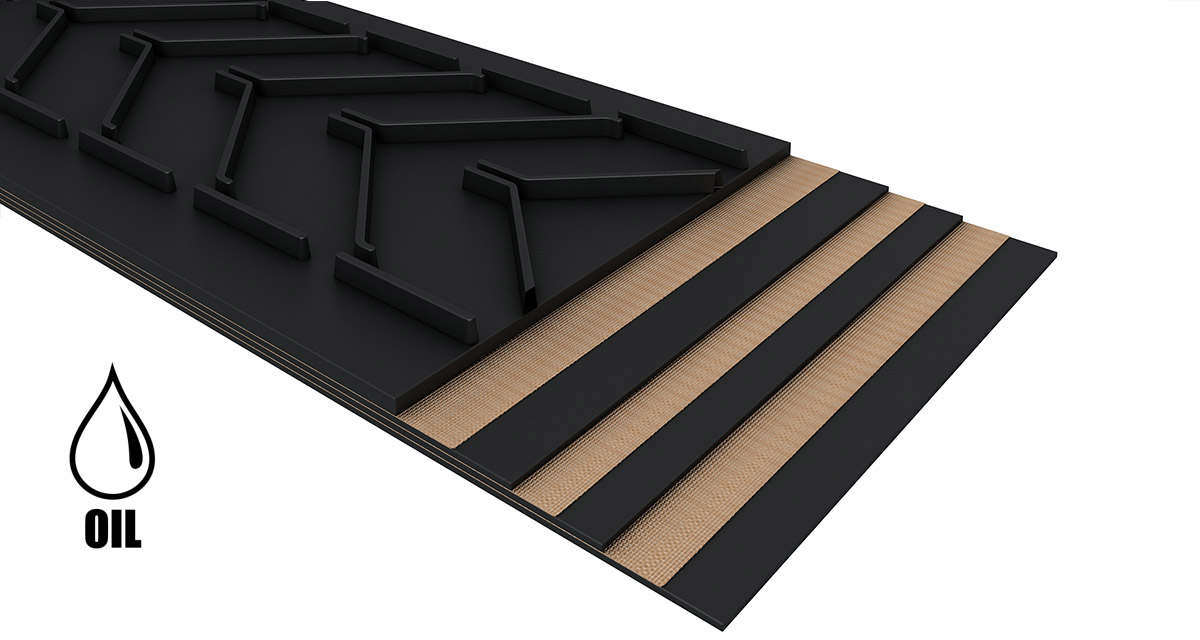 Application
recycling, waste disposal, mobile screens, mines, cement, agriculture, compact plants, etc…
Download datasheet
STRUCTURE
Description:
Wherever it is necessary, for reasons of height or space, the chevron conveyor belt UNILIST will help you conveying your load over angles of 22 ° *.
The wide range of cleats of 15mm, 17mm, 25mm, 30mm and 32mm widths and the variety of their widths will solve your problems
Temperatures
Min: -XYZ °C Max: XYZ °C
Special notes
Produced under DIN22102. Can be supplied in width max. of 1800mm and load of 3150N/mm. Operating temperature -20°C + 80°C.
To calculate the junctions always 1.00 m fees.
The tape must always be loaded only on the part of the slatted surface.
Any questions? Need a quote?
We'll reply in a flash!