Uniflat – nastro strisciante
UNIPORT®
Sliding Belts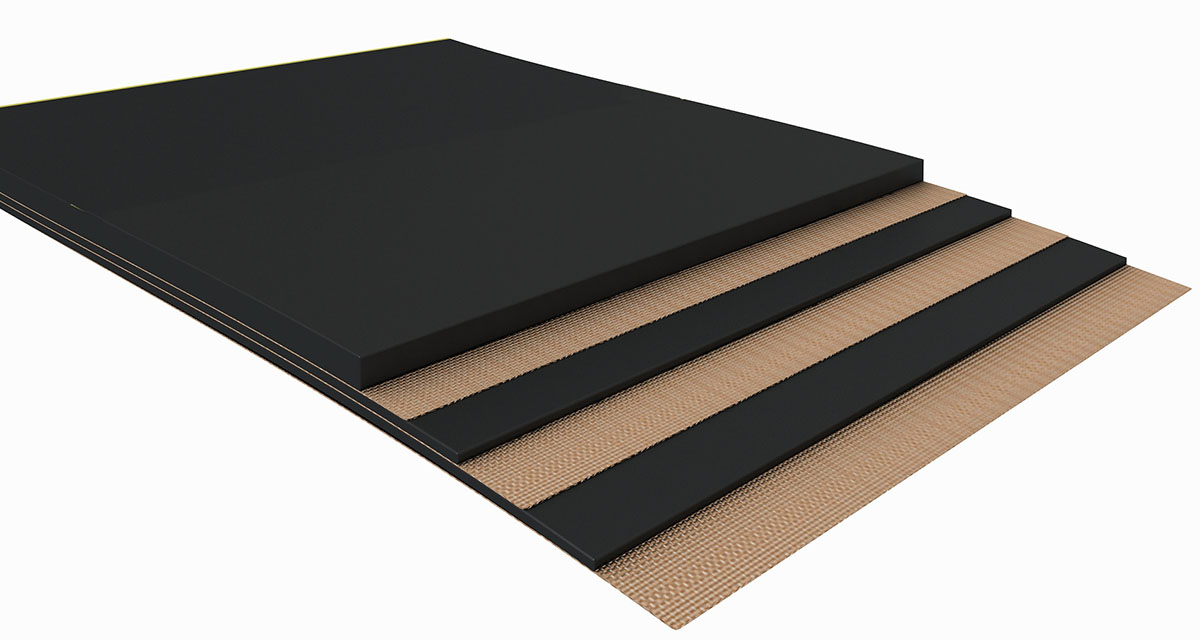 Application
recycling, waste disposal, sorting lines, light productions read, wood process plants, airports, etc..
If the belt should run on a steel, flat surface, the transport could  have a more efficient cleaning, the sliding conveyor belt UNIFLAT which produces a minimal friction, will transport your material without any problem. The shimmed core provides a stable and flat running of your belt.
Download datasheet
STRUCTURE
Description:
hey are available in two versions:

UNIFLAT: Y abrasion-resistant cover, for the conveying of materials without oil or grease

UNIFLAT OILPLUS: Oil-proof cover and skim to avoid swelling even from the bottom side, suitable for conveying oily materials, especially for the recycling plant and waste disposal, etc.
Temperatures
Min: -20 °C Max: 80 °C
Special notes
*Produced under DIN22102. Can be supplied in width max. of 2400mm. 
**  the anti oil version is also available
Any questions? Need a quote?
We'll reply in a flash!