Covid-19 Important communication
29/06/2020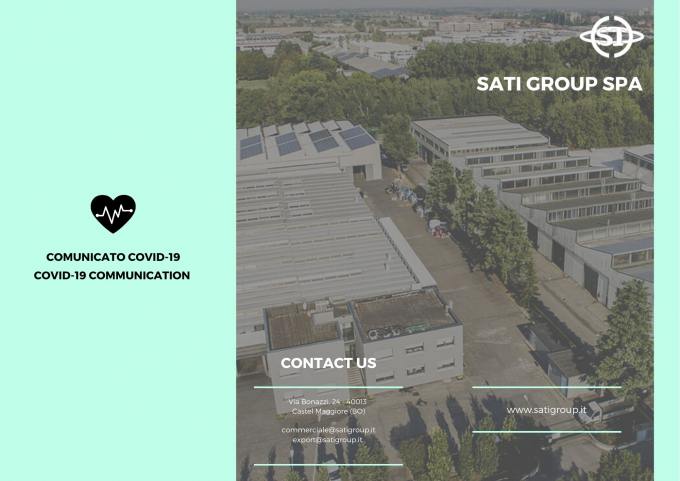 Dear Customers,
Considering the current situation of CODIV-19, we would like to clarify our position.
SATI GROUP is taking measures to ensure the health of our employees and to keep the complete performance of our production and services:
– Our purchasing department is operating normally, as well as our supply chain, without any delays or problems what so ever;
– All our staff, in the offices, in the production units and in the warehouse is present and 100% working as usual;
– Our warehouse is, as always, supplied and in line with our MRP programs;
– We are actively working to guarantee the requested deliveries of your orders.
So, everything is fine and in case of changes of the actual situation, we will inform you without delay.
We stay at your disposal for any farther information,
Best Regards,
 The Sati Group spa management