Summer Closing: 08-21 August
29/06/2021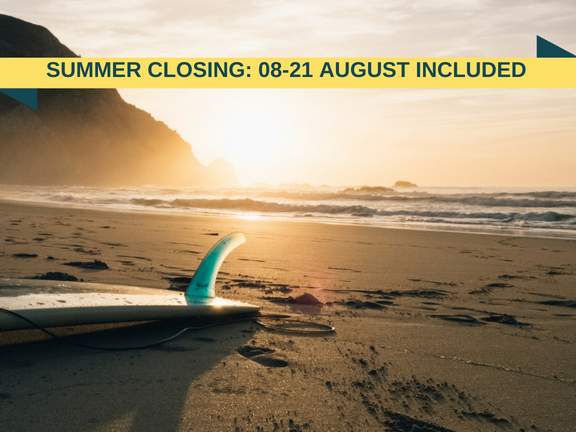 Sati Group spa will be closed for summer holidays from 08 to 21 August included.
We take a little break to come back with a lot of news!
For any request you can contact our offices by email or by fax at the number +39 051701350. We will reply as soon as possible when we get back!
Happy holidays to everyone!