New barrier system odour free: the project
29/06/2023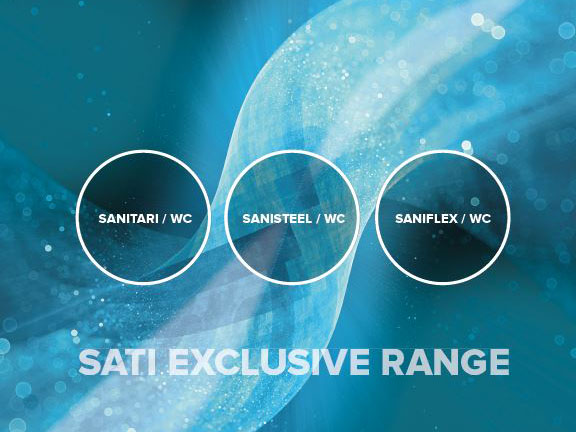 THE SURVEY: THE ODOUR PERMEATION SURVEY OF THE SATI HOSES ACCORDING TO EN 13725:2004
The purpose:
To judge the quality of our sanitary line about the odour permeation: SANITARY WC – SANISTEEL WC and SANIFLEX WC and give to our customers an objective dimonstration about the quality of our range, in particular of our PVC hoses. Indeed, thanks to the innovative internal compound and the special molecular structure our pvc hoses denied the spreading of bad odours like the rubber option.
The Survey:
1) Preparation of samples: insertion into the samples a particular blend which recreate, in terms of odours and chemical components, the toilet waste and dirty water.
2) Analysis: After 60 days of test, we have analysed the samples with panel test, an objective test, which check the concentration of odours in the hoses. A team of analysts with the EcomaT08 instrument, have valuated the concentration of odours with the method: UNI EN13725:2004
3) Results:

– All Sati Group hoses results with a very low concentration of bad odours ;
– Thanks to the NEW ANTI-ODOUR BARRIER SYSTEM, our pvc hoses result result to be comparable in terms of odours-permeability to the rubber hoses.
Do you need more information? Download the brochure and write to our export deparment at the email export@satigroup.it