Covid-19 emergency: our updates
29/06/2019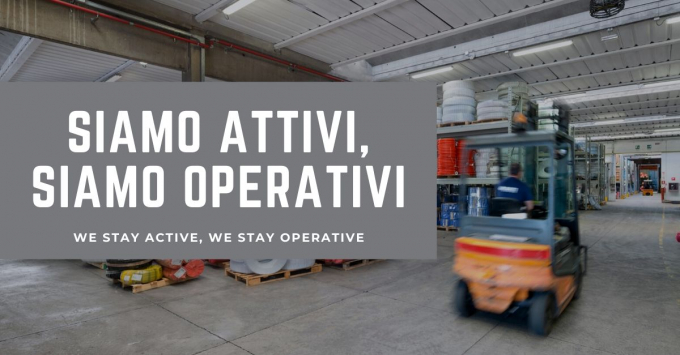 Dear Customers,
We inform you that SATI GROUP, after the latest ministerial order is authorized to continue its activity.
We confirm  that we will be open even after 25th March guaranteeing, as far as possible, shipment of our products.
We will try to have the maximum commitment and determination in order to guarantee continuity to our business, ensuring the maximum support and service to all our customers.
In the respect of terms requested by our authorities and in the safeguard of our employees, we will try to limit as much as possible the presence in the company of those who are not 100% necessary to be physically present
Production, orders preparation, orders shipment and logistics will be 100% operative.
In the offices, however, many of us will work in home working and for this reason, we ask you to be patient if the answers are not immediate (especially by phone); our sales force is, anyway, always operative and available by phone and email.
We take this opportunity, finally, to ask for your maximum cooperation and to inform us in advance, if you cannot receive the material already ordered from us.
This is important, as it will help us not to leave materials in forwarding agents warehouses
We are close to all of you, hoping that all this will end as soon as possible and that everyone will be able to come back to normal life.
Best regards,
The Sati Group Team